1984 Volvo 244 325,281 miles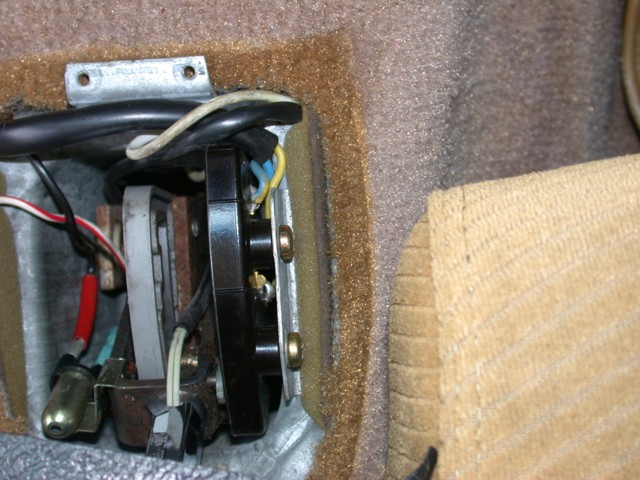 Shifter is in low. Switch mounted with two Phillips screws.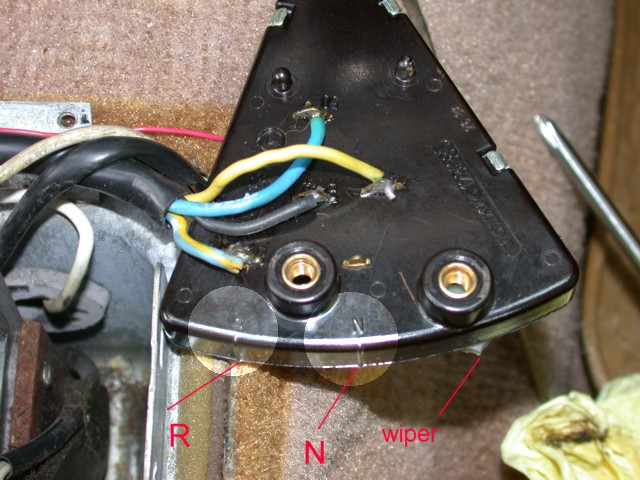 View of the top of the switch showing index for switch centering.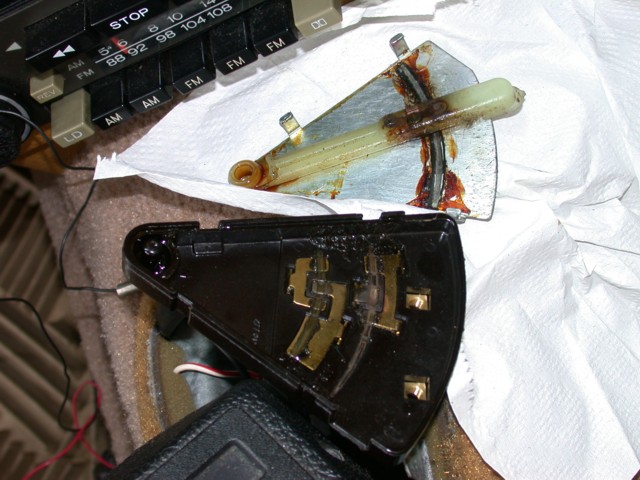 Pry the bottom cover off.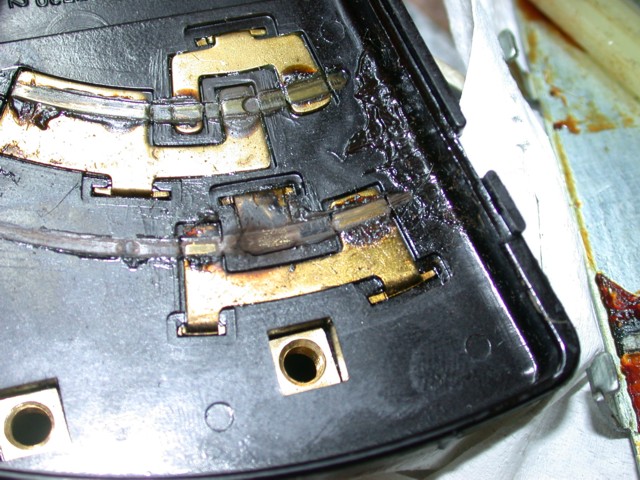 Examine contacts for pitting. Clean and polish. I used a Dremel and progressively finer stones.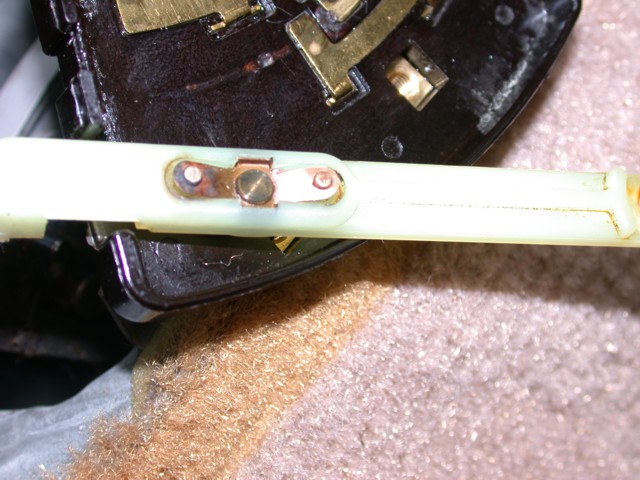 Check wiper contacts.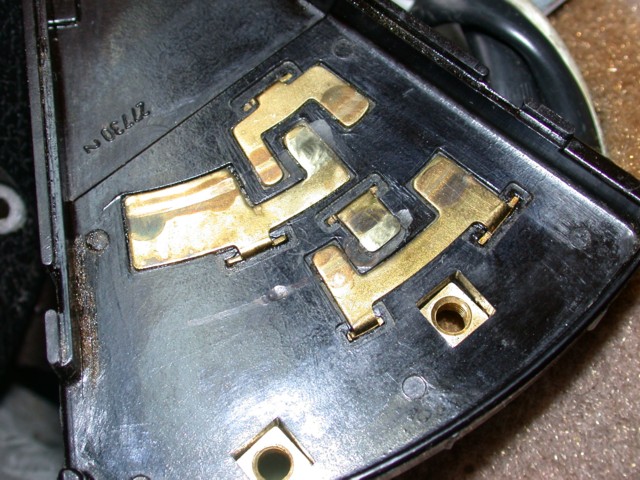 Smooth now.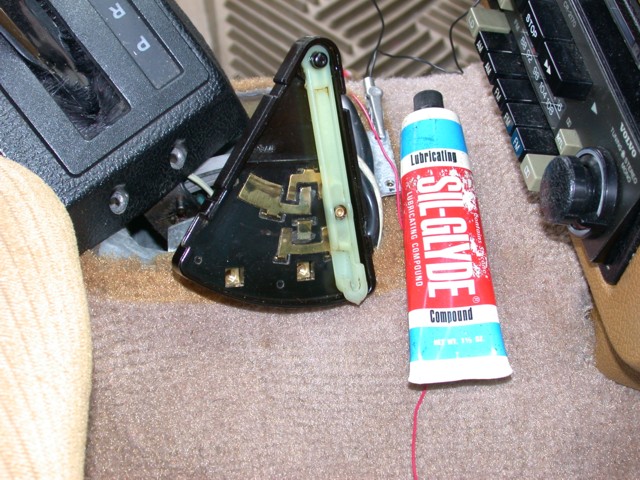 Replace the grease.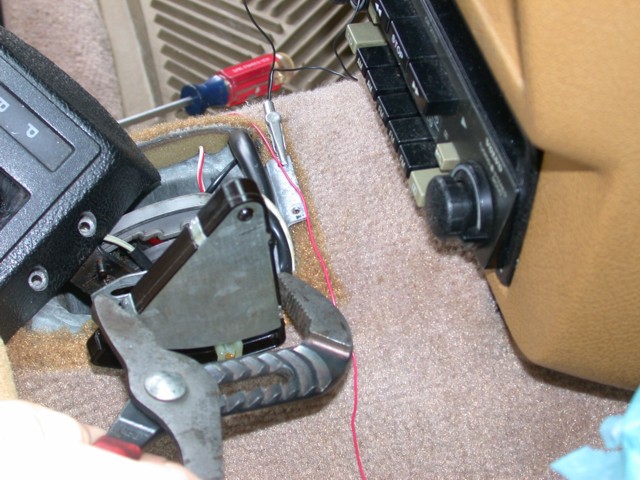 Crimp the cover.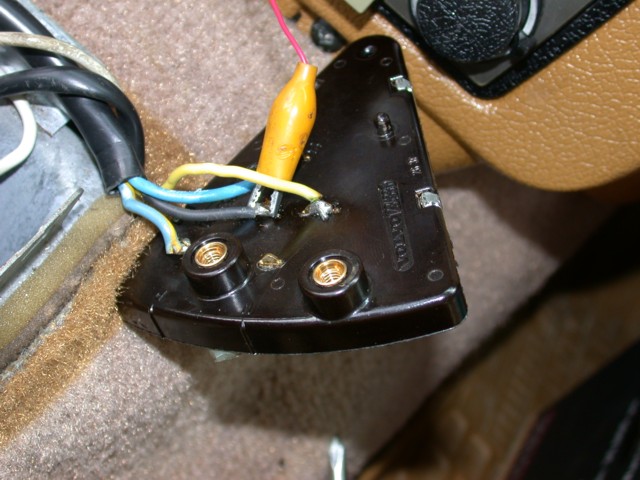 Test. Use a buzzer or light to see 12V sent to this terminal in Reverse.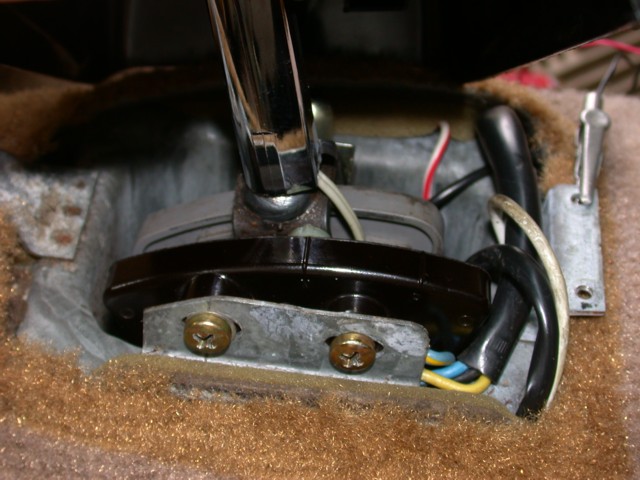 Adjust slotted holes using wiper and index marks.
thanks for looking. email: benstein at cleanflametrap dot com